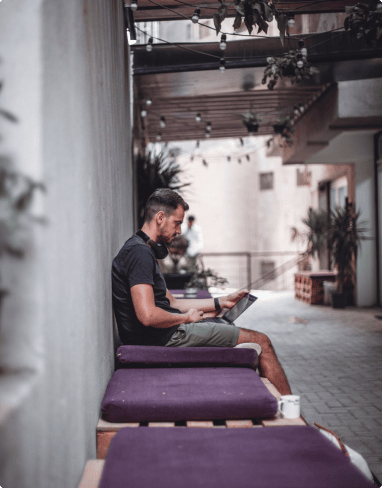 Work remotely with global tech firms
Connect with leading European tech firms through long-term remote job opportunities. Signup, get verified and receive European job opportunities paid in Euro.
Join Remoteplatz
Hear from our elite developers
Work/Life Balance
Dreaming of work/life balance? Then, you will enjoy the freedom to work from wherever you want. Work from home or from one of our coworking spaces.
International Exposure
Get exposed to a diverse, global community of tech experts and developers and work side by side with them on life-changing products.
Team Retreats
We have a work hard, play hard culture. We like to reward our community with an all-expenses-paid trip to a secret destination every year.
Referral Bonus
Empower great developers to work remotely and help grow RemotePlatz. You will get a handsome bonus for every successful hire
Competitive Pay
We strive to improve the quality of lives of exceptional developers and software engineers. That's why our developers are the top paid in Egypt.
How to join our Pro
Developers
1
Signup
Take a few minutes to complete your profile. Show the world what you've got as an exceptional remote developer.
2
Video Assessment
Record a video cover to improve your profile score and let us evaluate your communication and English skills.
3
Technical assessment
Once you pass the first phase, you will be required to take a coding test to further evaluate your technical competency.
Top Experiences
Our developers have worked on multiple groundbreaking projects with some of the most innovative EU tech firms
We're on the look out for amazing talent!